Come enjoy wine and cheese and learn a little bit more about our local history. A panel will speak about the challenges of the 1930s and how they were met in both Coronado and Fallbrook, in honor Coronado's Community Read. Learn a little bit more about the history behind the book, The Practice House. Although the experiences were very different at times, there are many interesting connections of experience.
Meet our panel:
Tom Frew is the historian and a board member with the Fallbrook Historical Society.  He volunteers as a docent at the Fallbrook museum plus responds to historical inquiries from the general public on Fallbrook history.  Tom enjoys using his genealogy skills for historical research.  He is a regular contributor of articles for the Historical Society publications.
Tom is a native Californian.  He served in the U.S. Marines as a helicopter air crewman during the Vietnam era.  He subsequently worked in aerospace for 40 years, traveling widely with United Technologies and Boeing.  He earned a Bachelor's of Science and an MBA from City University of Seattle.  He and his wife Joy are retired and are stay busy with volunteering in the community.  They reside in Fallbrook.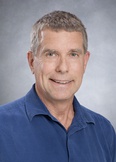 Laura grew up in small towns near U.S. Air Force bases and holds an MA in fiction writing from Syracuse University. She has been married to the novelist Tom McNeal for more than 25 years, collaborating with him on four critically-acclaimed young adults novels and two boys.  She has published three solo novels--Dark Water, The Incident on the Bridge, and The Practice House, and an anthology of three true crime novellas called You Can't Leave Me Now.  She is presently at work on a historical novel set in the mid-19th century.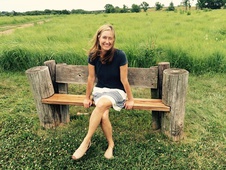 $15 for CHA Members and Community Read Participants, $18 for Non Members
Your ticket includes food and drink.   Purchase tickets at www.coronadohsitory.org, by calling 435-7242, or visiting the Museum Store.