In conjunction with CHA's latest exhibit Uprooted, which delves into the stories of local Japanese American families, CHA invites you to a special interview with Setsuo (Charlie) Iwashita. 
This event will be held virtually. Register to receive a Zoom access link or join us on Facebook Live. 
The Iwashita family has deep connections with Coronado, starting when Setsuo's father worked as a gardener in the 1930s. With the onset of World War II, the Iwashitas along with other Japanese Americans living throughout California were removed from their homes and incarcerated in camps. Once the war was over, the Iwashita family was one of the only Japanese American families that returned to Coronado. Despite the hardships of their early childhood, Setsuo and his siblings went on to graduate from Coronado High School and have successful careers. During this interview, conducted by historian Linda Canada, Setsuo will share details of how the incarceration of Japanese and Japanese Americans during World War II impacted his family.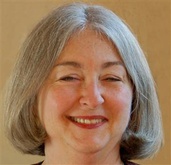 Interviewer Biography: Linda Canada holds an undergraduate degree in History from UCLA and a law degree from Loyola University in Los Angeles. Since leaving legal practice 20 years ago, she has been working in the field of local history. In 2005, Linda began serving as the archivist for the Japanese American Historical Society of San Diego (JAHSSD), and was its President from 2009-2012. She is now retired.