CHA invites you to a special lecture that will further explore the rich history of Japanese gardens in Southern California around the turn of the 20th century. Coronado's large Japanese Tea Garden built by George Turner Marsh brings together diverse garden legacies including world's fairs, tourism, the early film industry, the Japanese-American immigrant experience, and the fascination for Japanese art and culture.
This event accompanies, CHA's Uprooted: The Story of the Japanese Americans of Coronado exhibit.
The exhibit is presented in partnership with the Japanese Friendship Garden Society of San Diego and the Japanese American Historical Society of San Diego.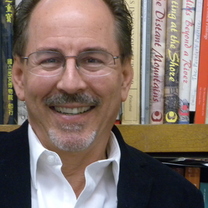 About the Speaker: Kendall Brown is Professor of Asian Art History in the Art Department at California State University Long Beach.  His books on Japanese gardens in North America include Japanese-style Gardens of the Pacific West Coast (1998), Quiet Beauty: The Japanese Gardens of North America (2013) and Visionary Landscapes: Japanese Garden Design in North America, The Work of Five Contemporary Masters (2017). After planning the International Conference on Japanese Gardens Outside Japan in 2009, he served as President of the Board of the North American Japanese Garden Association from 2012-14. Dr. Brown is also an art historian and has published and curated a wide range of Japanese art.