The Coronado Historical Association invites you to join us for the culmination of our Preservation Month events, the Preservation Symposium: Mapping Mysteries of Coronado - Toto We're Not in Kansas Anymore.
This year's featured speaker is Michael Pallamary of Pallamary & Associates. Mr. Pallamary will share Coronado's map history and the complicated legal issues involving location, ownership, and littoral boundary lines of the past that still impact development today. One topic he'll touch on is the development of the Coronado Shores, a story heaped with controversy and political intrigue that was the catalyst for the adoption of the Coastal Commission.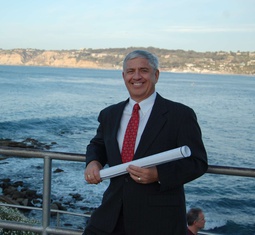 Michael Pallamary is the president of Pallamary & Associates, of La Jolla, CA.  He is the author of several books, and he is a frequent lecturer around the country.  One of his more popular books is "Lay of the Land," detailing the history of San Diego County from military occupation to modern times. 
Important Registration Information: Attendance is restricted to vaccinated persons. Capacity is limited and reservations are required. No walk-ins will be admitted.
If you have any questions please email info@coronadohistory.org or call (619) 435-7242.