Tickets Now Available! Click Register Now to Purchase Tickets.
At Village Theater
Doors Open at 4:30 PM
Film Starts at 5:00 PM
The Coronado Historical Association, in partnership with the Coronado Island Film Festival, present The Dragon Painter (1919). This much-celebrated film was inducted into the prestigious National Film Registry in 2014 and stars silent-era heartthrob Sessue Hayakawa. In this romance drama, Hayakawa plays an artist desperate to find a sought-after princess muse, played by Hayakawa's wife Tsuru Aoki. This black-and-white film features the exquisite Coronado Japanese Tea Garden as a lush backdrop for the couple's happy moments with many scenes also filmed in Yosemite National Park. 
Despite being filmed here in Coronado's Japanese Tea Garden over 103 years ago, this film will be screened for the first time in Coronado at the historic Village Theater. This silent film is accompanied by a complete score by Japanese-American composer Mark Izu. Run-time is 53 minutes.
The screening of this film is in collaboration with the Coronado Historical Association exhibit Uprooted: The Story of Japanese Americans in Coronado.
The exhibit is presented in partnership with the Japanese Friendship Garden Society of San Diego and the Japanese American Historical Society of San Diego.
VIP Ticket $40.00
VIP for Members of CHA | CIFF | JFG | JAHSSD $35.00
General Admission $15.00
VIP tickets include a reception at CHA and a special Q&A with UCSD Professor Daisuke Miyao who successfully nominated The Dragon Painter to the National Film Registry.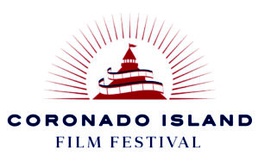 ABOUT DAISUKE MIYAO
Daisuke Miyao is Professor and Hajime Mori Chair in Japanese Language and Literature
at the University of California, San Diego. Miyao is the author of Japonisme and the
Birth of Cinema (Duke University Press, 2020), Cinema Is a Cat: A Cat Lover's
Introduction to Film Studies (University of Hawai'i Press, 2019), The Aesthetics of
Shadow: Lighting and Japanese Cinema (Duke University Press, 2013), and Sessue
Hayakawa: Silent Cinema and Transnational Stardom (Duke University Press, 2007). He
is also the editor of Oxford Handbook of Japanese Cinema (2014) and the co-editor of
Transnational Cinematography Studies (2017) with Lindsay Coleman and Roberto
Schaefer.