Join CHA as local Air Force Brigadier General R.G. Head (Ret.) interviews author Francis Gary Powers Jr. about his books Spy Pilot: Francis Gary Powers, the U-2 Incident, and a Controversial Cold War Legacy and Letters from a Soviet Prison: The Personal Journal and Correspondence of CIA U-2 Pilot Francis Gary Powers. 
One of the most talked-about events of the Cold War was the downing of the American U-2 spy plane piloted by Francis Gary Powers over the Soviet Union on May 1, 1960. The event was recently depicted in the Steven Spielberg movie Bridge of Spies. Powers was captured by the KGB, subjected to a televised show trial, and imprisoned, all of which created an international incident. Soviet authorities eventually released him in exchange for captured Soviet spy Rudolf Abel. On his return to the United States, Powers was exonerated of any wrongdoing while imprisoned in Russia, yet a cloud of controversy lingered until his untimely death in 1977.
Now his son, Francis Gary Powers Jr., has written this new account of his father's life based on personal files that have never been previously available. Delving into old audio tapes, the transcript of his father's debriefing by the CIA, other recently declassified documents about the U-2 program, and interviews with his contemporaries, Powers has written a fascinating piece of Cold War history. 
Almost sixty years after the event, this will be the definitive account of a famous Cold War incident, one proving that Francis Gary Powers acted honorably through a trying ordeal in service to his country.
While you are enjoying the lecture, eat local and order take out from Costa Azul! The featured special is the swordfish tacos! Simply mention CHA to receive 20% off your order on the evening of April 15!
Click here to see Costa Azul's Menu and Order: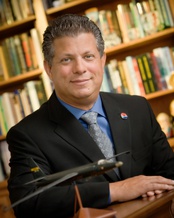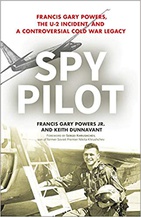 Francis Gary Powers Jr.
Born June 5, 1965, Gary holds a Bachelor's Degree in Philosophy and Master Degrees in Public Administration and U.S. History. Gary is the Founder and Chairman Emeritus of The Cold War Museum located at Vint Hill, VA. He is the Chairman of the Presidential Advisory Committee for the Cold War Theme Study which assists the National Park Service to identify historic Cold War sites for preservation. Gary is the past President and CEO of the Vienna Tysons Corner Regional Chamber of Commerce (2000-2005) and in 2015, he consulted for a Steven Spielberg thriller, Bridge of Spies, about the 1962 spy exchange between KGB spy Rudolph Abel and CIA U-2 pilot Francis Gary Powers, Sr. He is the author of Letters from a Soviet Prison and Spy Pilot. Gary lectures internationally, appears regularly on C-SPAN, the History and Discovery channels, and is married with one son.
Join us on Facebook Live or on ZOOM By registering in the form below: