The Coronado Historical Association invites you to the next lecture in the Wine and Lecture series as author Christian Esquevin gives an inside look at his latest book Designing Hollywood: How the Studio Wardrobe Department Created the Image of Golden Age Movie Stars. From the earliest days of their establishment in Hollywood, movie studios found that they needed to set up wardrobe departments and hire the best costume designers they could find. Women made up a large part of the audience – and they wanted to see the newest fashions on their favorite stars. Men could be attracted to the sexy outfits on the now stylish "Hollywood line" figure. The studios geared their advertisement to promote what the top stars would be wearing in forthcoming films. The lecture will focus on Esquevin's new book and will include a slide show featuring the biggest stars of the Golden Age in costumes designed to create their image.
Important Registration Information: Capacity is limited and reservations are required. No walk-ins will be admitted.
If you have any questions please email info@coronadohistory.org or call (619) 435-7242.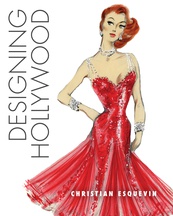 ABOUT THE SPEAKER: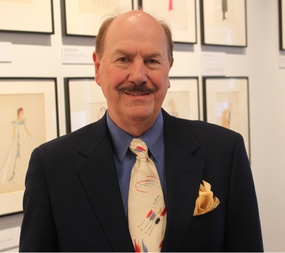 Christian Esquevin was born in Marseille, France to French parents. He grew up in Los Angeles. Attended California State University Los Angeles, with a B.A. in Anthropology and a Masters in Library Science from the University of Southern California. Worked for San Diego County Library for 10 years culminating in a position as regional library director. He worked 30 years as Director of the Coronado Public Library 1988-2018, where he oversaw major expansion and remodeling of the library building, including the addition of the Ramos Martinez "La Avenida" murals. Christian Esquevin received the "Jewel in Our Crown Award" from the Coronado Historical Association in 2008 and the "Coronado Citizen of the Year Award" from the Coronado Private Bank in 2016. Esquevin is the author of Adrian: Silver Screen to Custom Label. Published by the Monacelli Press, New York, 2008. His new book is Designing Hollywood: Studio Wardrobe in the Golden Age, published by the University Press of Kentucky, in 2023. He also writes the movie costume blog: silverscreenmodes.com. His great-aunt worked in the Hollywood studio wardrobe departments in the 1920s and 30s. He is married to Sydney Stanley and lives in Coronado.