The Coronado Historical Association invites you to the next lecture in the Wine and Lecture series: Kate O. Sessions: It All Started in Coronado. Horticulturist and nursery owner Kate Sessions was a pioneering businesswoman who lived unconventionally and relished her independence. Her career began in Coronado, but her name became internationally known, linked with the landscape beauty of Southern California, with Arts & Crafts landscape design, and with Balboa Park, which she helped to develop and preserve. Sessions passionately promoted horticulture as an instrument of individual and community betterment. She published hundreds of articles on plants and gardening, encouraging the use of native plants and those appropriate to the Southern California climate. Come learn more about this remarkable horticulturist and her connections to Coronado.
Important Registration Information: Attendance is restricted to vaccinated persons. Capacity is limited and reservations are required. No walk-ins will be admitted.
If you have any questions please email info@coronadohistory.org or call (619) 435-7242.
About the Speaker: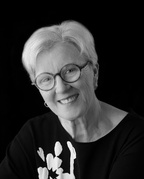 Nancy Carol Carter is a historian and frequent community speaker who researches the development of Balboa Park, landscape and garden history, and the life and work of Kate Sessions and other horticulturists. She has published in California Garden, Eden, Journal of San Diego History, Pacific Horticulture, and VIEW (LALH). She holds M.S., M.L.S., and J.D. degrees and is retired from the University of San Diego School of Law. She is the Associate Editor of California Garden magazine and serves on the boards of California Garden & Landscape History Society and the San Diego Floral Association. Carter is a member of Forever Balboa Park's Horticulture Committee and Park Improvement Committee.