The Coronado Historical Association invites you to attend a lecture by Professor Richard Carrico about the Kumeyaay people of San Diego.
From the time of initial contact in 1769 through the 1850s, the Kumeyaay people of San Diego County resisted Spanish, Mexican, and American control and settlement. However, when necessary, the Kumeyaay accommodated the colonists and settlers who occupied their lands. At a time when Americans are taking a more critical look at our history of expansion and settlement, this lecture will offer fresh insights into a side of our history that is rarely portrayed. Mr. Carrico will speak about revolts at Mission San Diego, murders in the backcountry, armed insurrections, and cultural/political compromises during this educational lecture.
Important Registration Information: Attendance is restricted to fully vaccinated persons and masks will be required during the California Department of Health mask mandate. Capacity is limited and reservations are required. No walk-ins will be admitted.
About the Speaker: Richard Carrico is a historian and anthropologist who specializes in the history and cultures of southern California. A Warner Springs resident and winemaker, Mr. Carrico is a lecturer in the Department of American Indian Studies at San Diego State University. In addition to more than 30 publications in professional journals, Richard is the author of the Images of America Series: Ramona (Arcadia Publications May 2011); the newly revised Strangers in a Stolen Land: The Indians of San Diego County from Prehistory to the New Deal (Sunbelt Publications 2014); and Wine on The Lees Well Refined: A History of the Wines and Wineries of San Diego County (Recuerdos Press 2016).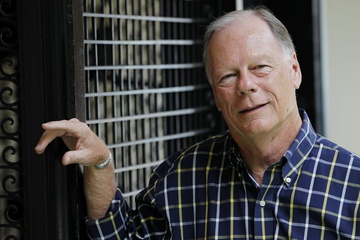 Strangers in a Stolen Land outlines the history of the Native Americans of San Diego County from 1850 through the 1930s from their prehistoric origins through the Spanish, Mexican, and American periods. The history includes the Kumeyaay (Ipai/Tipai), Luiseňo, Cupeňo, and Cahuilla who called San Diego County home and includes previously unpublished maps and illustrations.