The Coronado Historical Association invites you to the next lecture in the Wine and Lecture series as historian Linda Canada gives a unique view of San Diego Children and Teens During World War Two. The young people of San Diego had an experience of World War II that was much different from their parents. Not only did many fathers leave to fight overseas, but a lot of mothers took war jobs and were often gone from home for long hours. Food, clothing, and shoes were suddenly rationed, air raid sirens abruptly sounded day or night, and even activities at school were modified to provide training to help in the war effort! Through letters, interviews, and official records you'll learn about the actual experiences of San Diego's children and their life on the home front during World War II. 
Important Registration Information: Capacity is limited and reservations are required. No walk-ins will be admitted.
If you have any questions please email info@coronadohistory.org or call (619) 435-7242.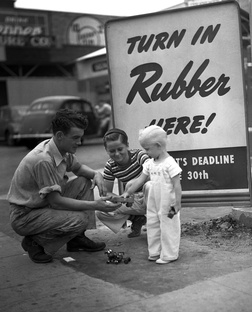 ABOUT THE SPEAKER:
Linda Canada holds an undergraduate degree in History from UCLA and a law degree
from Loyola University in Los Angeles. Twenty years after leaving her legal practice she
still considers herself a "recovering lawyer" and since then has worked exclusively in the
field of local history. In the mid-1990s she spent three years developing a children's
education program at the San Diego History Center, and in 2008 spent six months as its
interim Executive Director. From 2005-2017 Linda served as the archivist for the
Japanese American Historical Society of San Diego (JAHSSD) and was its President
2009-2012. Linda has given talks for the San Diego History Center's Speakers Bureau
for more than 20 years.