The Coronado Historical Association invites you to the next lecture in the Wine and Lecture series: The Master: The Long Run and Beautiful Game of Roger Federer.
Local Coronadan and award-winning New York Times tennis & global sports correspondent & longtime chief sports correspondent & columnist for The International Herald Tribune Christopher Clarey will speak on his NYT Best Selling Book, The Master, which is a biography of Roger Federer. He will also cover his over 30-year-long career experience of covering pro tennis for the NYT and IHT.
Important Registration Information: Attendance is restricted to vaccinated persons. Capacity is limited and reservations are required. No walk-ins will be admitted.
If you have any questions please email info@coronadohistory.org or call (619) 435-7242.
About the Speakers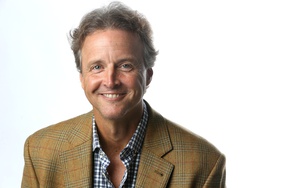 Christopher Clarey has covered global sports for The New York Times and the International Herald Tribune for more than 30 years from bases in France, Spain, and the United States. He is one of the world's leading authorities on tennis and the Olympics, reporting from more than 100 Grand Slam tournaments and from seven Summer Olympics, seven Winter Olympics, and nine world track and field championships.
This lecture is generously sponsored by the Coronado Tennis Association.