The Coronado Historical Association invites you to the next lecture in the Wine and Lecture series: WARBOATS, 55 Years of Naval Special Warfare Combatant Craft History.
Boat Unit veterans and authors James Gray and Phil Garn will share stories from their new book about "The Silent Ones," now known as Special Warfare Combatant-Craft Crewmen (SWCC). They will share the story of Naval Special Warfare Boat Units -- from the Boat Support Units of the 1960s prowling the coast of North Vietnam and the waterways of the Mekong Delta to today's Special Boat Teams in action around the world -- with some background on maritime special operations since Colonial times. 
Important Registration Information: Attendance is restricted to vaccinated persons. Capacity is limited and reservations are required. No walk-ins will be admitted.
If you have any questions please email info@coronadohistory.org or call (619) 435-7242.
About the Speakers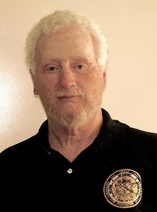 James D. Gray is a retired Master Chief Petty Officer (SWCC) who served from 1969 to 1999 primarily in Naval Special Warfare commands from Boat Support Unit 1 to Special Boat Squadron 1 to Special Boat Unit 12 with combat deployments to Vietnam with MST-2 and the Persian Gulf as a Petty Officer in Charge of a 65 foot Sea Specter. He is a co-founder and contributor of the WARBOATS and PTF Nasty websites. He is the founder, first President and current Historian of the Combatant Craft Crewman Association (CCCA). A longtime Naval historian, he has written numerous articles ranging from "Ethos" to "On Target" as well as co-author of WARBOATS, 55 Years of Naval Special Warfare Combatant Craft History.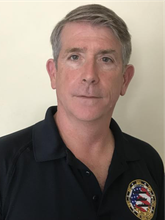 Phil G. Garn served in Special Boat Units 12 and 13 as an officer in charge of Sea Fox and Sea Specter craft, division officer, reserve operations officer and officer in charge of the Tactical Operations Crew at NAB Coronado before starting a 26 year carrier in Federal law enforcement with the US Postal Inspection Service. He is a co-founder, former Secretary and current Historian for Combatant Craft Crewman Association (CCCA). With a longtime interest in Naval history and unconventional warfare, he has published a number of articles on Naval Special Warfare subjects and was co-author of WARBOATS.