619.435.7242
1100 Orange Avenue, Coronado CA 92118
Unwavering Author Talk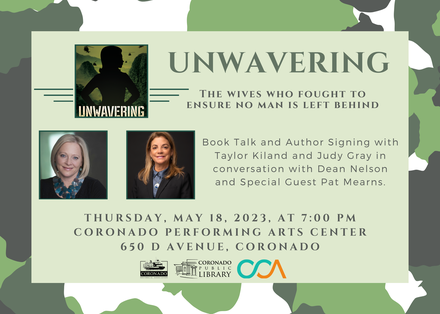 click to enlarge
Unwavering by Taylor Kiland and Judy Gray is the true story of the women who waged an epic
home front battle to ensure our nation leaves no man behind. You can reserve your seat the author talk 
and a signed copy of the book for $33.00 including tax below.
Moving from the sidelines to the frontlines of activism, a small group of military wives defy the
government's rules to leave wartime diplomacy to the professionals, speaking up about the plight
of their missing and captive husbands. Successfully, they make the fate of their men a national
priority in the 1960s, when women could not sign a mortgage nor obtain a credit card.
Meticulously researched, Unwavering is a spellbinding page turner. It thrusts the reader into an
unfolding drama, capturing the women's tentative beginnings and the obstacles they endured
during the tumult of a war unfolding on television, antiwar protests, the Watergate scandal, and
the seismic cultural upheavals taking place in America. As they take matters into their own
hands, they succeed in persuading a U.S. president, Congress, the State Department, and the
Pentagon to follow their lead. Simultaneously, they galvanized public support for their cause,
creating a national obsession with our missing men. In doing so, they established an enduring
tenet of American policy to Leave No Man Behind.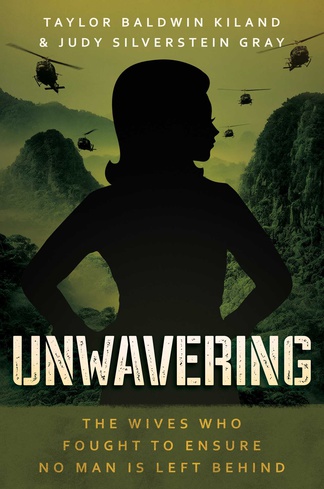 ---
Get tickets