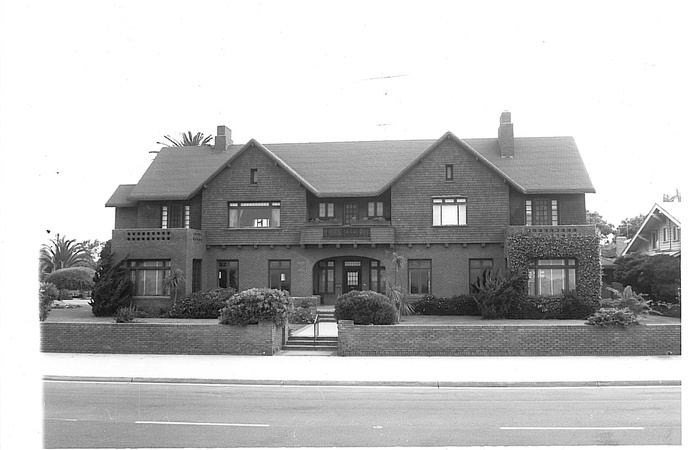 William Sterling Hebbard by Cornelius O'Leary, CHA Volunteer
William Sterling Hebbard was born in Milford, Michigan on April 1863. He graduated from the School of Architecture at Cornell University in 1887. For a short time Hebbard worked for the architectural firm of Burnham and Root in Chicago and then relocated to California in 1888.
In March 1891 Hebbard started working for the Reid Brothers firm, noted designers of the Hotel Del Coronado. He took over their projects when that firm moved to San Francisco. In 1896 he was commissioned to work on a series of buildings for the State Normal School System. In 1896 he formed a partnership with Irving Gill which lasted until 1907. The two were credited with designing projects for San Diego showcases including the Richards‐Dupree Mansion and the George Marston dwelling. In 1907 Hebbard went on to practice architecture by himself.
Hebbard has had a significant impact on the city of Coronado. Five properties in the city represent his work in the colonial revival style and have been designated as historic resources. Four additional properties which are attributed to his collaboration with Irving Gill have also been designated historic. Gill was noted as one of San Diego's most notable architects and also has additional historic work in Coronado.
Hebbard belonged to many architectural, civic, and educational organizations. He founded the San Diego Architectural Association in 1910. He was a charter member of the State Board of Architectural Examiners. He was a contributing author for the state architectural licensing law and was the only San Diego appointee to the first State Board of Architecture in 1901. In 1918 he entered the Army Transport Service and remained on active duty until 1922.
After leaving the Army he moved to Los Angeles practicing architecture there until his death in 1930.