619.435.7242
1100 Orange Avenue, Coronado CA 92118

Host your meeting or celebration in the Museum of History & Art or our Lecture Hall!
Perfect for small meetings, casual engagements, and presentations. The Lecture Hall accommodates 90 people standing, 60 people sitting, and 15 people seated at tables.
Also available is: free Wi-Fi, on-site catering, TV hookup for presentations.
Day:

Time:

Coronado Non-Profit:

Other:

Monday-Friday

Excluding Holidays

10:00 am - 4:00 pm

Free

$75/hour

Every Day
Before & After Hours
$50/hour
$100/hour
Rental Policies:
Requests must be submitted no less than 3 weeks in advance, and no more than 2 months in advance using the online request form (link below).

Once the request is received, a Lecture Hall Rental Form and deposit (as required) must be submitted to hold your date. Submitting a request form with the link below does not hold your date. 

A Lecture Hall Rental Form is required for EVERY event.
Any event that charges a fee to users (such as a class or workshop) is required to pay the rental fee unless an exception is made in writing by CHA staff. 

Cancellations must be made 48 hours prior to the event to avoid penalty. Cancellations made within 48 prior to the event are required to pay the full rental amount.
How to Rent the Lecture Hall:
Fill out the request form by clicking the button below to see if the date and time of your event is available.

Once your request is reviewed, CHA staff will contact you about the lecture hall agreement form.

Return signed lecture hall agreement form and pay the deposit (as required). Your event date will not be held until you return the signed form and deposit fee.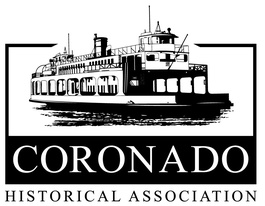 Become a member
Join us and help preserve and share Coronado's unique and wonderful history with intriguing exhibits and innovative programs for all ages.
MEMBERSHIP BENEFITS INCLUDE:
Two complimentary tickets to our Historic Walking Tour of Coronado
Invites to members-only events
...and much more!
Membership information