619.435.7242
1100 Orange Avenue, Coronado CA 92118

The Coronado Historical Association (CHA) is a non-profit 501 (c) 3 charitable organization that was founded in 1969 to help people understand and appreciate Coronado's unique history, art, architecture, and historical resources. In support of its mission, CHA offers a year-round schedule of public programs and rotating museum exhibits. CHA is the community's trusted historian whose work to save historic architecture ensures that Coronado maintains its small-town character.
____________________________________________________________________________________
Mission
CHA advances learning and stewardship in all by serving as Coronado's primary center for community history.
Vision
Coronado is increasingly vibrant, engaged, and resilient because of CHA's stewardship of our storied past, present, and future.

 
Core Values
We value local history and use it to enrich lives by creating connections to Coronado's past. 

We value using history to create innovative and interactive learning experiences for all. 

We value the preservation of our community's heritage and the excellent stewardship of resources, including collections, staff, facilities, and investments.

We value the trust of our community and continually seek to earn it.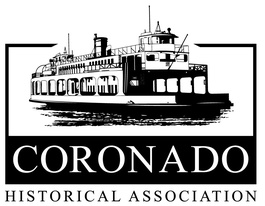 Become a member
Join us and help preserve and share Coronado's unique and wonderful history with intriguing exhibits and innovative programs for all ages.
MEMBERSHIP BENEFITS INCLUDE:
Two complimentary tickets to our Historic Walking Tour of Coronado
Invites to members-only events
...and much more!
Membership information