619.435.7242
1100 Orange Avenue, Coronado CA 92118

The Coronado Historical Association presents the Open Doors: Vietnam POWs Fifty Years of Freedom Exhibit
Open with free admission through National POW/MIA Day on September 15, 2023.
In honor of the 50th anniversary of the return of the Vietnam POWs, Open Doors: Vietnam POWs Fifty Years of Freedom takes a close look at thirty former Vietnam POWs from all branches of the military. Produced by photographer Jamie Howren and author Taylor Baldwin Kiland, this exhibit, sponsored by CACI International Inc and Discover Coronado, captures the subjects' personalities with photographic portraits and interviews that add verbal color, context, and quotes. 
Open Doors is a tribute to Vietnam prisoners of war and their individual determination in seeking personal and professional happiness upon their release in 1973. In 2006, Open Doors was acquired by CACI, a leading provider of expertise and technology to U.S. government enterprise and mission customers, based in Reston, Virginia. CACI displayed Open Doors for more than fifteen years in its corporate headquarters until it donated the exhibit back to CHA this year–to commemorate the 50th anniversary of the captives' homecoming. 
Open Doors is a testament to the strength of the human spirit and the power of human will, it is also a celebration of that second chance at freedom. As Cdr. Paul Galanti, USN (Ret.) and former Vietnam POW said, "There's no such thing as a bad day when you have a doorknob on the inside of the door," referencing the door in his cell during his time in captivity.
Created twenty years ago on the thirtieth anniversary of the men's return, this photographic portrait exhibition gives insight into their human spirit, the longest-held group of POWs in our nation's history. As Capt. C.E. "Ev" Southwick, USN (Ret.), who was held captive for six years, has said, "People often shake their head and comment to me that they could have never survived what I have. You know what: they're wrong. The human spirit has amazing fortitude and, faced with such a challenge, can muster incredible strength. Common men have proven this time and time again."
Taylor Kiland and Jamie Howren spent eighteen months traveling across the nation to interview and photograph the Vietnam War POWs featured in the exhibit in their homes and offices. Kiland and Howren both share the conviction that this group of men has stories to tell and lessons to teach about inner will, the strength of the human spirit, and how ordinary people can endure extraordinary circumstances. The original exhibit debuted at CHA in 2002 and then traveled the nation, making appearances in more than fifteen venues. It was even displayed on the USS Boxer. 
CACI is the presenting sponsor of the exhibition. Discover Coronado has provided a lead sponsorship gift to support Open Doors. The exhibition will open to the public on Friday, March 3, 2023, at the Coronado Historical Association and remain open and free to the public until National POW/MIA Day on September 15, 2023.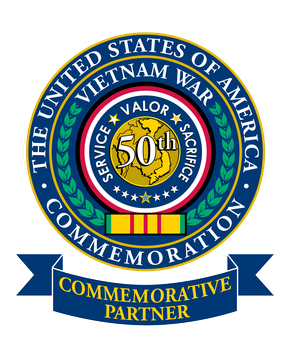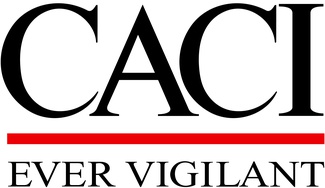 Special Thanks Rotary Club of Coronado
POWs Featured
 † Deceased
The Honorable Everett Alvarez, Jr., USN (Ret.)
Colonel Bill Beekman, USAF (Ret.)
Commander George Coker, USN (Ret.)
Lieutenant Colonel Tom Collins, USAF (Ret.)
Captain Render Crayton, USN (Ret.)
Colonel George "Bud" Day, USAF (Ret.) †
Rear Admiral Jeremiah Denton, USN (Ret.) †
Captain Jack Ensch, USN (Ret.)
Captain Jack Fellowes, USN (Ret.) †
Commander Paul Galanti, USN (Ret.)
Douglas B. Hegdahl
Captain Duffy Hutton, USN (Ret.) †
The Honorable Sam Johnson, USAF (Ret.) †
Colonel Hal Kushner, US Army (Ret.)
Vice Admiral William Lawrence, USN (Ret.) †
Lieutenant Colonel Tony Marshall, USAF (Ret.)
Rear Admiral Edward Martin, USN (Ret.) †
The Honorable John McCain, USN (Ret.) †
Captain Mike McGrath, USN (Ret.)
Major General Ed Mechenbier, USAF (Ret.)
Captain Mel Moore, USN (Ret.) †
Captain Richard Mullen, USN (Ret.) †
Colonel Ben Pollard, USAF (Ret.) †
Brigadier General Robinson Risner, USAF (Ret.) †
Major Wes Schierman, USAF (Ret.) †
Captain Ned Shuman, USN (Ret.) †
Captain Everett Southwick, USN (Ret.) †
Rear Admiral James B. Stockdale, USN (Ret.) †
Captain Richard Stratton, USN (Ret.)
The Honorable Orson Swindle, USM (Ret.)
___________________________________________________________________________________________________________________

The Museum presents thought-provoking exhibitions on a wide variety of subjects each year. Past exhibitions include Wings of Gold the Centennial of Naval Aviation, The Kingston Trio: A World of Music, and Inspired: 100 Year of Coronado Schools. Exhibition sponsorship is a wonderful way for you or your company to reach new audiences while demonstrating support of history and culture in Coronado. Each exhibition sponsorship package is customized depending on you or your company's sponsorship level, preferred recognition, and promotional goals. Examples of exhibition sponsorship benefits may include, but are not limited to, the following:
Invitations to the exhibition opening previews and events

Name or logo credit in all exhibition and program materials, including invitations, History Matters, signage, press releases, website, e-newsletters  and mailings to members

Direct link between your website and the Coronado Historical Association website

Opportunity to host private receptions at the Museum's Lecture Hall
We are pleased to develop a customized exhibition sponsorship package for you or your company.  For more information, please contact Christine Stokes at cstokes@coronadohistory.org or 619.435.7242.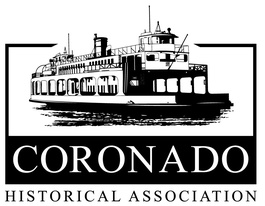 Become a member
Join us and help preserve and share Coronado's unique and wonderful history with intriguing exhibits and innovative programs for all ages.
MEMBERSHIP BENEFITS INCLUDE:
Two complimentary tickets to our Historic Walking Tour of Coronado
Invites to members-only events
...and much more!
Membership information