619.435.7242
1100 Orange Avenue, Coronado CA 92118

Uprooted: The Story of the Japanese Americans of Coronado
The Coronado Historical Association is proud to present Uprooted: The Story of the Japanese Americans of Coronado. From immigration in the early 20th century to internment during World War II and post-war resettlement, Uprooted traces the stories of Japanese American families in Coronado. Visit the exhibit to explore the influence of Japanese-style landscape arts in American society through gardens such as Coronado's Japanese Tea Garden. Exhibit programming throughout Spring 2022 will include conversations with local Japanese American community members, special lectures about Japanese-style gardens, and even a film screening. Be sure to check the calendar for upcoming exhibit events and follow us on social media for schedules and updates.
The exhibit is presented in partnership with the Japanese American Historical Society of San Diego and the Japanese Friendship Garden Society of San Diego in Balboa Park. 
Funding for this exhibit is provided in part by the City of Coronado's Community Grant Program.
The Galleries are open Tuesday - Friday from 11 am - 4 pm and Saturday & Sunday from 11 am - 3 pm. 


___________________________________________________________________________________________________________________
On April 13, 2022, CHA and the Coronado Island Film Festival celebrated the first-ever screening of The Dragon Painter (1919). 
This much-celebrated film was inducted into the prestigious National Film Registry in 2014 and stars silent-era heartthrob Sessue Hayakawa. In this romance drama, Hayakawa plays an artist desperate to find a sought-after princess muse, played by Hayakawa's wife Tsuru Aoki. This black-and-white film features the exquisite Coronado Japanese Tea Garden as a lush backdrop for the couple's happy moments with many scenes also filmed in Yosemite National Park.
Despite being filmed here in Coronado's Japanese Tea Garden over 103 years ago, this film was screened for the first time in Coronado at the historic Village Theater. The screening of this film was in collaboration with the Coronado Historical Association exhibit Uprooted: The Story of Japanese Americans in Coronado and the County of San Diego proclaimed April 13, 2022, Japanese Heritage Day at the event. 
View this post on Instagram
Daisuke Miyao, Professor and Hajime Mori Chair in Japanese Language and Literature at the University of California, San Diego, introduced the film and conducted Q&A. Miyao is the author of Japonisme and the
Birth of Cinema (Duke University Press, 2020) and Sessue Hayakawa: Silent Cinema and Transnational Stardom (Duke University Press, 2007). He is also the editor of Oxford Handbook of Japanese Cinema (2014).
 Kyoko Takeda beautifully played the Koto at the film and reception.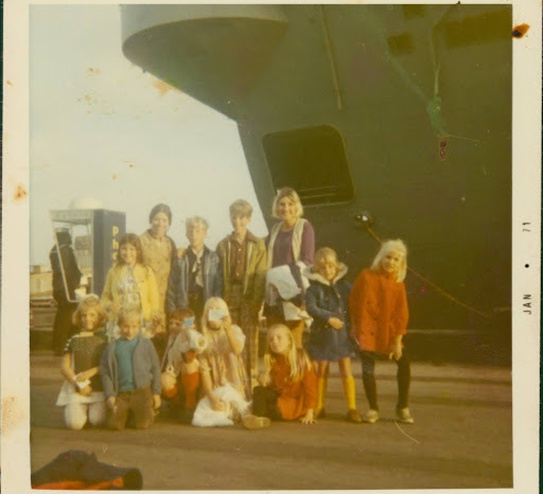 ___________________________________________________________________________________________________________________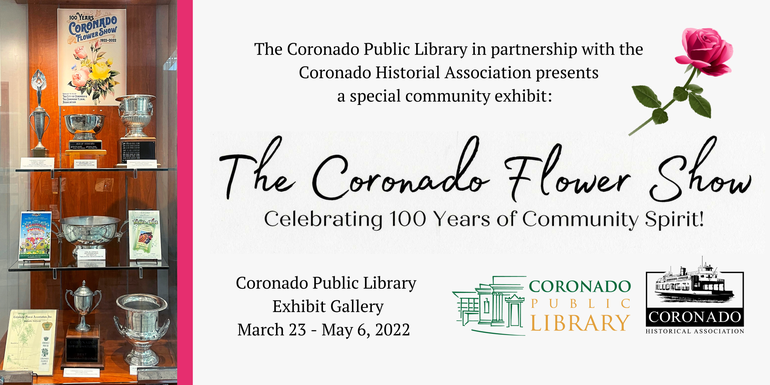 The Coronado Public Library, in partnership with the Coronado Historical Association, proudly presents the exhibit The Coronado Flower Show: Celebrating 100 Years of Community Spirit! Coronado's most beloved tradition, the Coronado Flower Show, first opened on May 13, 1922. After 100 years, the Flower Show remains an anticipated spring event and is the lasting legacy of local photographer, Harold A.Taylor. The exhibit features scrapbooks, photographs, trophies, and awards from the Coronado Public Library and the Coronado Historical Association's historic collections.

On View Until: May 6, 2022
Location: Coronado Public Library Exhibit Gallery
___________________________________________________________________________________________________________________

The Museum presents thought-provoking exhibitions on a wide variety of subjects each year. Past exhibitions include Wings of Gold the Centennial of Naval Aviation, The Kingston Trio: A World of Music, and Inspired: 100 Year of Coronado Schools. Exhibition sponsorship is a wonderful way for you or your company to reach new audiences while demonstrating support of history and culture in Coronado. Each exhibition sponsorship package is customized depending on you or your company's sponsorship level, preferred recognition, and promotional goals. Examples of exhibition sponsorship benefits may include, but are not limited to, the following:
Invitations to the exhibition opening previews and events

Name or logo credit in all exhibition and program materials, including invitations, History Matters, signage, press releases, website, e-newsletters  and mailings to members

Direct link between your website and the Coronado Historical Association website

Opportunity to host private receptions at the Museum's Lecture Hall
We are pleased to develop a customized exhibition sponsorship package for you or your company.  For more information, please contact Christine Stokes at cstokes@coronadohistory.org or 619.435.7242.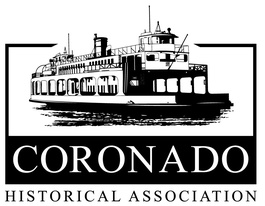 Become a member
Join us and help preserve and share Coronado's unique and wonderful history with intriguing exhibits and innovative programs for all ages.
MEMBERSHIP BENEFITS INCLUDE:
Two complimentary tickets to our Historic Walking Tour of Coronado
Invites to members-only events
...and much more!
Membership information