619.435.7242
1100 Orange Avenue, Coronado CA 92118

Research


As the premier research location for all topics relating to Coronado history, CHA supports all guests in achieving their research goals.
CHA's collection consists of thousands of documents, historical photos, three-dimensional artifacts, oral history transcripts, among other items that can't be found at other institutions. Additionally, CHA's non-circulating library has hundreds of books relating to Coronado.
Researchers wishing to learn more about Coronado's historic properties, military history, prominent residents, arts, and culture, as well as Coronado's local history in the broader context of San Diego and California history are welcome to make an appointment to use CHA's research services. Anyone can research from home by using CHA's online photograph catalog.
Research Center
In-Person

The Research Center is open and appointments are available on Tuesdays, Wednesdays, and Thursdays 11 am to 4 pm. 
In-Person Appointments

General Appointments (where you review the resources):

Members: Free - up to 5 free visits per year

Non-Members: $10 suggested donation





One-on-One Prior Researched Appointments (where the research is completed for you):

Members $20/hour*

Non-Members $30/hour

*Members at the Spreckels Society level and above receive 2 free hours of one-on-one research services as part of their membership benefits.
Research Remotely

If you are unable to visit the Research Center in person, a CHA team member can assist you with accessing CHA's artifact and archive collections or other research material, for a fee. 

Long-Distance/Remote Research Requests

Initiation Fee:

Members & Non-Members: $20

Includes 30 min. search & list of relevant CHA material.

After 30 Minutes:

Members $20/hour

Non-Members $30/hour
Research Request Form
Other online resources available (click the links below):
California Digital Newspaper Collection (through the Coronado Public Library)
City of Coronado Historic Preservation Program
Coronado Historical Association's Historic Photograph Catalog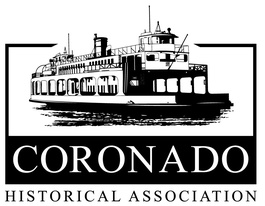 Become a member
We preserve and share Coronado's unique and wonderful history with intriguing exhibits and innovative programs for all ages.
MEMBERSHIP BENEFITS INCLUDE:
Two complimentary tickets to our Historic Walking Tour of Coronado
Invites to members-only events
...and much more!
Membership information