619.435.7242
1100 Orange Avenue, Coronado CA 92118
Board of Directors and Staff
Executive Committee
Jane Braun, President
Art Wilcox, Vice President & Treasurer
Kitt Williams, Secretary
Directors

Claudia Gallant
Katy Bell Hendrickson
Jamie Jamison
Susan Keith
Dave Landon
Kevin Rugee
Jane Simeral
Margaret Eske Zoehrer
Staff
Robin MacCartee, Executive Director robin@coronadohistory.org
Amy Steward, Development Director amy@coronadohistory.org
Christine Stokes, Museum Director cstokes@coronadohistory.org
Vickie Stone, Registrar & Curator of Collections vstone@coronadohistory.org
Denisse Cuervo, Community Engagement Coordinator denisse@coronadohistory.org
Samantha Murphy, Administrative/ Programs Coordinator samantha@coronadohistory.org
Kara Adams, Museum Associate Coordinator kadams@coronadohistory.org
Current Opportunities:
Click Here for our employment page.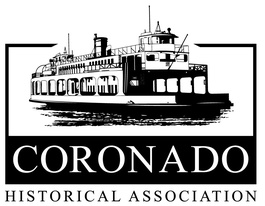 Become a member
We preserve and share Coronado's unique and wonderful history with intriguing exhibits and innovative programs for all ages.
MEMBERSHIP BENEFITS INCLUDE:
Free admission to the Museum of History & Art
Two complimentary tickets to our Historic Walking Tour of Coronado
Invites to members-only events
...and much more!
Membership information