619.435.7242
1100 Orange Avenue, Coronado CA 92118
Going the Extra Mile (GEM)
The Coronado Historical Association is dedicated to preserving our community's special heritage and celebrating our past, present, and future.
In that spirit, every year since 2013 the Coronado Historical Association bestows a GEM award to the owner of a local home or business who by Going the Extra Mile accomplished exceptional results in preserving a Coronado cultural resource. These dedicated community members choose to restore rather than replace these structures, ensuring that Coronado's architectural GEMs remain in place for generations to come.
2022 Community Nominees and Winner (click the underlined link to read more)
Built: 1939, Architectural Style: Colonial Revival, Architect: Paul Hathaway
Built: 1937, Architectural Style: Spanish Eclectic, Architect/Builder: Walter Vestal
Built: 1940, Architectural Style: Mediterranean, Architect/Builder: Walter Vestal
2021 Community Nominees (click the underlined link to read more)
Built: 1914, Architectural Style: Bungalow, Architect: William Templeton Johnson; Builder Sidney D. Chapin
Built:  1925, Architectural Style: Mission Revival, Architect: Richard Requa
Built: 1936, Architectural Style: French Eclectic, Architect: Hurlburt, Frank, and Slaughter
Built: 1929, Architectural Style: Dutch Colonial Revival, Builder: A. M. Southard
Built: 1910, Architectural Style: Tudor
Built: 1911, Architectural Style: Italianate, Architect: William Sterling Hebbard
Built: 1910, Architectural Style: Craftsman Cottage, Builder: E. Cameron
Click links below to see previous winners in these excerpts from the History Matters newsletter: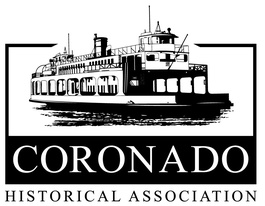 Become a member
Join us and help preserve and share Coronado's unique and wonderful history with intriguing exhibits and innovative programs for all ages.
MEMBERSHIP BENEFITS INCLUDE:
Two complimentary tickets to our Historic Walking Tour of Coronado
Invites to members-only events
...and much more!
Membership information