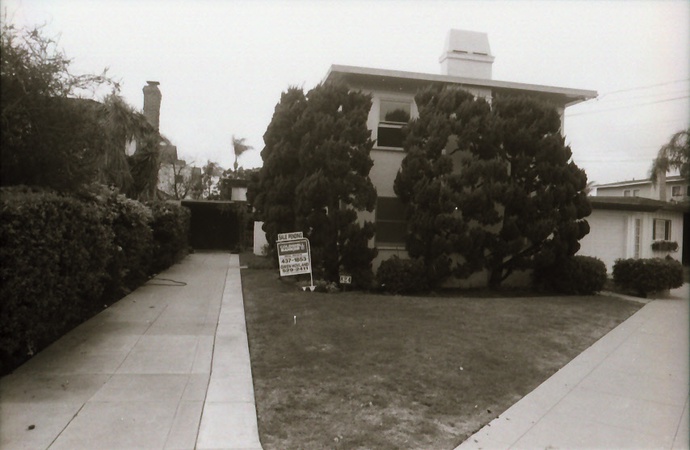 By Kimball Worcester, CHA Volunteer
The Coronado architect Charles Frederick Herreshoff hailed from the illustrious Rhode Island family of maritime designers and engineers that for generations produced sublime yachts, including at least two winners of the America's Cup. How did this man come to design houses in 1920s Coronado, seven of which remain and hold the distinction of being a Designated Historic Resource?
Herreshoff was born in Nice, France, on 28 May 1880. His German ancestor, Karl Friedrich Herreshoff, came to the U.S. in 1787, married into the Brown family of Rhode Island, and settled in Bristol, RI. One source notes that young Charles was schooled in both Bristol and Coronado, CA (probably in the mid to late 1890s), his parents having lived here for eleven years starting in roughly 1893. Charles later studied naval architecture and marine engineering at the University of Glasgow. Returning to the U.S. in 1902, Herreshoff established a reputation in his field, building "many yachts and power launches." In 1905 he and his mechanic narrowly escaped death when their power launch flipped over during a speed trial in Long Island Sound (35-40 mph). He expanded his expertise into automobile manufacturing as well, relocating to Detroit in 1908, where he met his second wife, Edna Burt.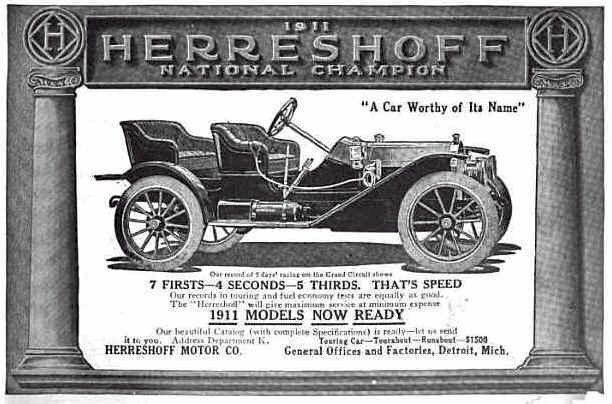 The couple moved to Coronado in 1915, living first at Ninth and Adella, according to the Coronado Journal. Research into the telephone directory of 1916 shows that the year after arriving in Coronado the Herreshoffs were living in the house he designed and built at 824 Adella. By 1924 the directory shows them living at 654 A Avenue, and by 1935 they were living in yet another house of his design—625 A Avenue, owned at least by 1942 by Admiral McCain, grandfather of Senator John McCain. The reason given for Charles and Edna moving to Coronado was "his health," but surely his charmed (one suspects) adolescence here around the turn of the century drew him back as well.
824 Adella /Coronado Historical Association
In 1936 the Herreshoffs bought a ranch near Ramona and built a house there, only very shortly before Edna Herreshoff's death in April 1937. Charles died 31 January 1954 "in San Diego" (probably Ramona), according to Historic Bristol: Tales from an Old Rhode Island Seaport (Richard V. Simpson, 2008).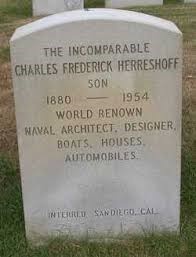 Herreshoff was one of the noteworthy designer/builders of post-WWI houses in Coronado, the extant examples of which are 325 Eighth (Spanish Eclectic); 625, 629, and 631 A (Spanish Moderne); 824 Adella and 1306 Sixth (Italianate); and 1119 Flora (Spanish Colonial Revival). His predilection for Spanish and Italian features may have been inspired by European travels in his youth or perhaps by such prevailing styles endemic to Southern California. He certainly seems to have left his New England origins well behind.