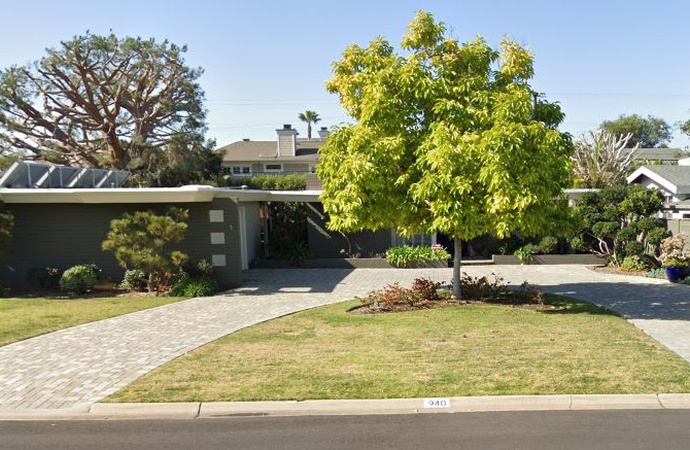 Richard George Wheeler
by Cornelius O'Leary, CHA Volunteer
Richard George Wheeler was born the son of a prominent San Diego architect William Henry Wheeler on June 30, 1917. Following his graduation from San Diego High School in 1935 he first attended San Diego State, then transferred to the University of California, Berkeley graduating in June 1941 with a major in architecture.
After serving in the Navy during WWII Wheeler went to work for his father at Wheeler & McGowan, Architects, and Engineers. In May 1947, he received his architectural license and quit Wheeler & McGowan. He then went on to found his own company. Over the years his companies would gain a reputation for pioneering new designs.
Wheeler was the principal architect for several landmark San Diego buildings, including the Westgate Plaza Hotel, Fashion Valley Shopping Center East and West, and the San Diego Gas & Electric Co. headquarters. He would be recognized as a major influence in shaping the cityscape of San Diego, a man who helped usher in the transformation of San Diego architecture. In 1955 Wheeler designed 940 Country Club Lane, his the only residential work in Coronado. The property was designated as a historic resource in 2014, as an example of a custom-designed mid-century home in the Mid-Century Modern Residential Post and Beam construction. Wheeler retired in January of 1989 after 41 years of practice. By his own accounts, he was involved in the design of approximately 400 buildings.
Richard George Wheeler died on May 14, 1990.