619.435.7242
1100 Orange Avenue, Coronado CA 92118

PROJECT DESCRIPTION 
The Coronado Historical Association is pleased to announce that it is launching the "Island Icons" initiative as a monthly feature in Coronado Magazine. This monthly column is the product of a special archival project conducted by CHA's volunteers. True to its mission to serve as Coronado's primary center for community history, CHA will feature special interviews with Coronado seniors on special occasions, such as birthdays and anniversaries. These historical vignettes feature insights and personal memories from Island Icons who share their life experiences in Coronado, recording the personal histories that may be lost in the near future without this initiative. 
IS THIS PROJECT RIGHT FOR YOU?
This project is best for people who have an interest in meticulously gathering details from people's stories for our archives, enjoy conversations, can prompt a new question with ease, and is comfortable writing a 500-800 word article by the due date. Volunteers sign up for this project by indicating interest when they apply for volunteering or if you are already a volunteer let us know.
NEXT STEPS
Become a CHA Volunteer by clicking on the button below to apply.

Already a volunteer? Email

denisse@Coronadohistory.org

, and we will be in contact with the next steps. 
Thank you for your interest in volunteering for Island Icons!
If you have any questions or want to learn more, contact Denisse at denisse@coronadohsitory.org.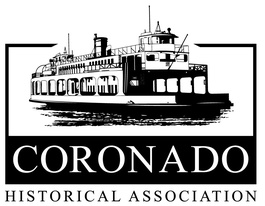 Become a member
Join us and help preserve and share Coronado's unique and wonderful history with intriguing exhibits and innovative programs for all ages.
MEMBERSHIP BENEFITS INCLUDE:
Two complimentary tickets to our Historic Walking Tour of Coronado
Invites to members-only events
...and much more!
Membership information