619.435.7242
1100 Orange Avenue, Coronado CA 92118
Avenue of Heroes Honorees
Learn more about each honoree by listening to their story below.
Garret Easton Jiggs Noble:
Garret George Nastiff:
Anton Francis Hollian:
Garret Peter E Riddle:
Anton Cherie B Collins:
Anton Dan Cook:
Gerret Thomas Poolie Watson:
Garret John Sexton:
Anton Jenne Marden:
Anton Frank William Bruce:
Anton Ward Lehardy:
Garret Robert Nelson JR: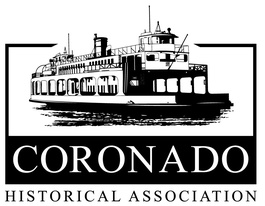 Become a member
Join us and help preserve and share Coronado's unique and wonderful history with intriguing exhibits and innovative programs for all ages.
MEMBERSHIP BENEFITS INCLUDE:
Two complimentary tickets to our Historic Walking Tour of Coronado
Invites to members-only events
...and much more!
Membership information