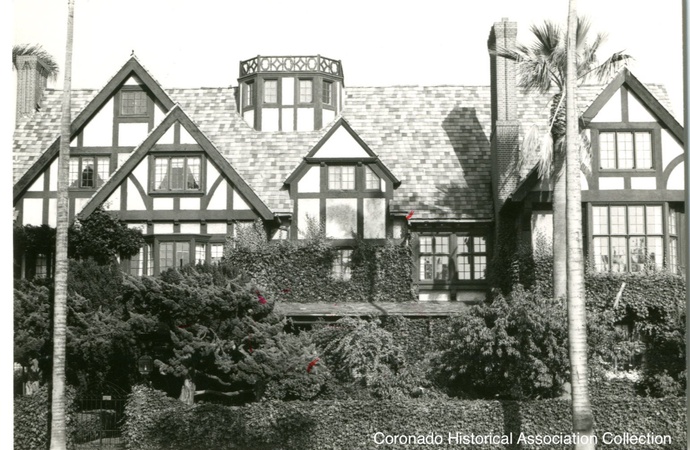 Edward Grosvenor Bolles by Cornelius O'Leary, CHA Volunteer
Edward Grosvenor Bolles was born in 1871 near Rosemond, Illinois. He moved to San Francisco in 1893. He married Harriet Ida Savage in 1895 and established his firm, Bolles Associates, in 1905. He worked primarily on residences and small public facilities in the San Francisco Bay area for over forty years.
Bolles only known work in Coronado is at 711 A Avenue. Bolles was a friend of the owner, a former surgeon general of New York, who purchased the original dwelling as a retirement home. Bolles constructed the home in 1927. It was designated as a historic resource in 2017. Bolles collaborated with the builder Carl Emil Johnson in designing the house in the Tudor style. It serves as a valuable example for the study of high-end residential architecture during the period revival era.
Bolles worked for a short time with his son John Savage Bolles who became a well known architect in his own right. Together they designed the Temple of Religion and the Christian Science Monitor building for the Golden Gate International Exposition held on Treasure Island in 1939.
Edward Grosvenor Bolles died in 1939 at the age of 68.