The Coronado Historical Association invites you to the next lecture of our popular Wine & Lecture series. Richard Carrico, a well-known local historian, has a story to tell. Actually three tragically true stories of young women, one only a child, murdered in San Diego within four months of each other in 1931. San Diego's sunny image as a beach town with quiet suburbs had a dark undercurrent of femicide. Join Richard Carrico as he discusses his new book, Monsters on the Loose, and examines the tragic murders of three such young women; Louise, Virginia, and Hazel. Over the course of the discussion, you may even find out if Richard has managed to solve one or more of these historic, true crime mysteries.
Important Registration Information: Capacity is limited and reservations are required. No walk-ins will be admitted.
If you have any questions please email info@coronadohistory.org or call (619) 435-7242.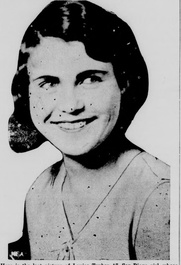 About the Author: Richard L. Carrico, U. S. Army veteran, writer, and educator grew up in San Diego and has always felt close ties to the land and its people—past and present. He is a well-respected scholar, public speaker, and researcher who has made significant contributions to understanding local Native American culture and modern history. Richard has won several awards for his research and writing. Richard's work has appeared in more than 30 professional journals and he is the author of four non-fiction books. He also has authored stand-alone chapters in four academic books. In the southern California region, Richard is regularly called upon by print and visual news outlets on a wide range of topics including early to modern history and archaeological discoveries. Between 1975 and 2000 he was cited in more than one hundred news articles including Newsweek, the Los Angeles Times, and the San Diego Union.