619.435.7242
1100 Orange Avenue, Coronado CA 92118
Support the Coronado Historical Association
---
1. Online Donation
The Coronado Historical Association is the premier steward of Coronado's unique history, treasures, and stories in our community.  One of the Association's fundamental goals is to encourage appreciation of our local history, and this is certainly achieved through the Association's Museum and committed volunteers. As the custodian of Coronado's treasures and stories, the Association continues to foster best practices for the historic collections and develop its research services. Looking ahead, the Association's primary goals are to expand capacity, strengthen operations, and ensure future viability as responsible community partners.
Your support and the generous support of community members like you will allow us to provide engaging and educational exhibits and programs for Coronadans of all ages. Your online donation is 100% tax-deductible. Simply select the donation level from the list below and complete your donation. If you have any questions or would like to donate over the phone, in person, or via mail, please call CHA at (619) 435-7242. 
---
2. Donate to the Collections
Donate photographs, artifacts, oral history, and other items important to Coronado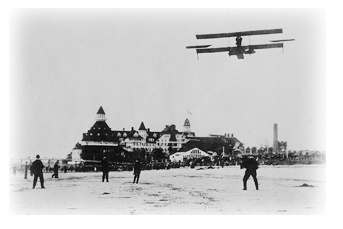 At the Historical Association, we are working every day to preserve our extraordinary history. We are currently expanding our archives and revitalizing our oral history program. Do you own Coronado memorabilia or know someone we should interview for an oral history? Send us your thoughts!
 The Collections Committee meets once a month to make decisions about potential additions to our collection.Donations to be considered by the committee can be accepted by staff members during normal business hours. The Association does not accept donations on weekends.If you are interested in donating an artifact or photo to our collection and would like more information, please call or email Vickie Stone at vstone@coronadohistory.org or call (619) 435-7242.
---
3. Gift of Membership
Help us save Coronado's past!
Membership is another great way to support the Coronado Historical Association. Become a member today or give a membership as a gift!
---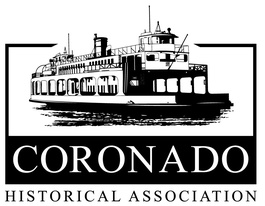 Become a member
Join us and help preserve and share Coronado's unique and wonderful history with intriguing exhibits and innovative programs for all ages.
MEMBERSHIP BENEFITS INCLUDE:
Two complimentary tickets to our Historic Walking Tour of Coronado
Invites to members-only events
...and much more!
Membership information