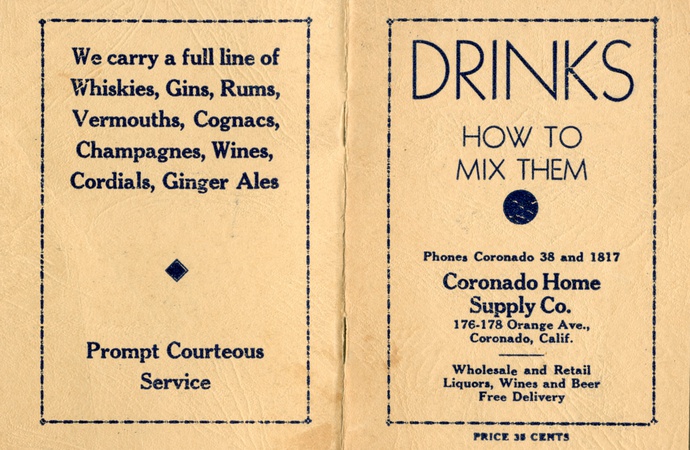 selections from Drinks and How to Mix Them
ROYAL FIZZ
Half-fill shaker with cracked ice, white and yolk of fresh egg, 1 teaspoonful grenadine, juice of half an orange, juice of half a lemon, 1 glass of gin. Shake well and strain into medium-sized tumbler. Fill balance with soda water.
CUBA
Two thirds jigger Cuba, 1/3 jigger Italian vermouth, 1 spoon pineapple. Shake well with ice, strain into chilled cocktail glass.
STIRRUP CUP COCKTAIL
Equal parts of whiskey and orange juice in shaker with plenty of fine ice. Shake and serve.
SELECTED TOAST
Sing and the hills will answer;
Sigh, it is lost on the air.
The echoes bound to a joyous sound,
And good wine banishes care.