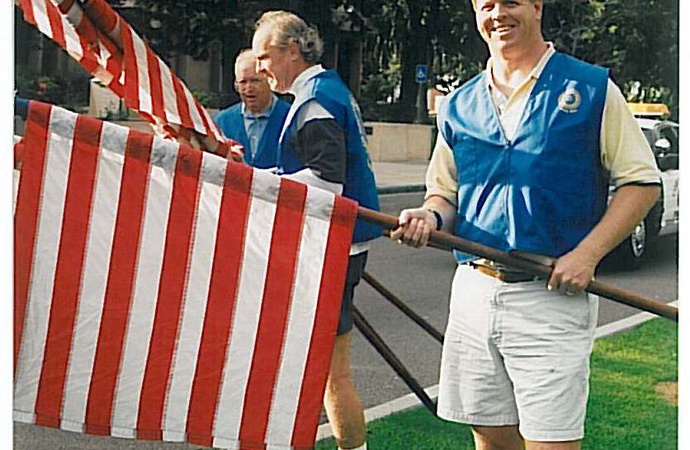 In 1958, Coronado held its first Memorial Day Ceremony. American war dead were honored when Coronado holds its first mass memorial services by placing wreaths and floral pieces on the rock in Star Park, which had been renamed Memorial Park at that time. Like the ceremonies that would follow, it was sponsored by Veterans of Foreign Wars. The American Legion was also a sponsor of the ceremony held at II am. The public was invited to attend and place a floral piece or single flower on the monument.
According to the Coronado Eagle & Journal, in Coronado, the local chapter of the Veterans of Foreign Wars has hosted a tribute annually, for decades, at Star Park. It is so well-attended that people spill out into the street surrounding the event.
This year, however, the physical assembly to celebrate Memorial Day has been temporarily canceled due to the Coronavirus pandemic. Instead of gathering at Star Park on Monday, May 25, Coronadans will be able to watch a half-hour tribute to Memorial Day on Coronado TV, the City of Coronado's government access channel.
The program is being hosted by the City of Coronado and Coronado VFW Post 2422, with continued support from long-time partners, the United States Navy League, and the Military Officers Association of America.